Crawford Plumbing - HVAC & Sheet Metal
Master Plumbers
Based In Nacogdoches, Texas
Crawford Plumbing, stationed in Nacogdoches, Texas, provides quick and reliable plumbing services to the East Texas communities. As experienced Master plumbers in Nacogdoches, we have the knowledge and expertise to carry out any kind of plumbing job. Give us a call!
Please give us a call for service! On Call 24/7!
We have been in this field for a long time and have a long list of satisfied commercial and residential customers, who are still impressed by the quality of our work as well as our excellent customer service. We have the plumbers in Nacogdoches TX to deal with older infrastructures and have the knowledge to upgrade it. If you have a plumbing issue, you can depend on Crawford Plumbing to fix it without a problem!
As a licensed and certified plumbing company catering to commercial and residential customers across Nacogdoches County, Angelina County, Cherokee County, Shelby County, Rusk County, and San Augustine County, we are well aware of all the local plumbing codes. That is the reason we are the go-to local plumbers for residential and commercial customers. Besides resolving plumbing issues, we also handle new plumbing installations.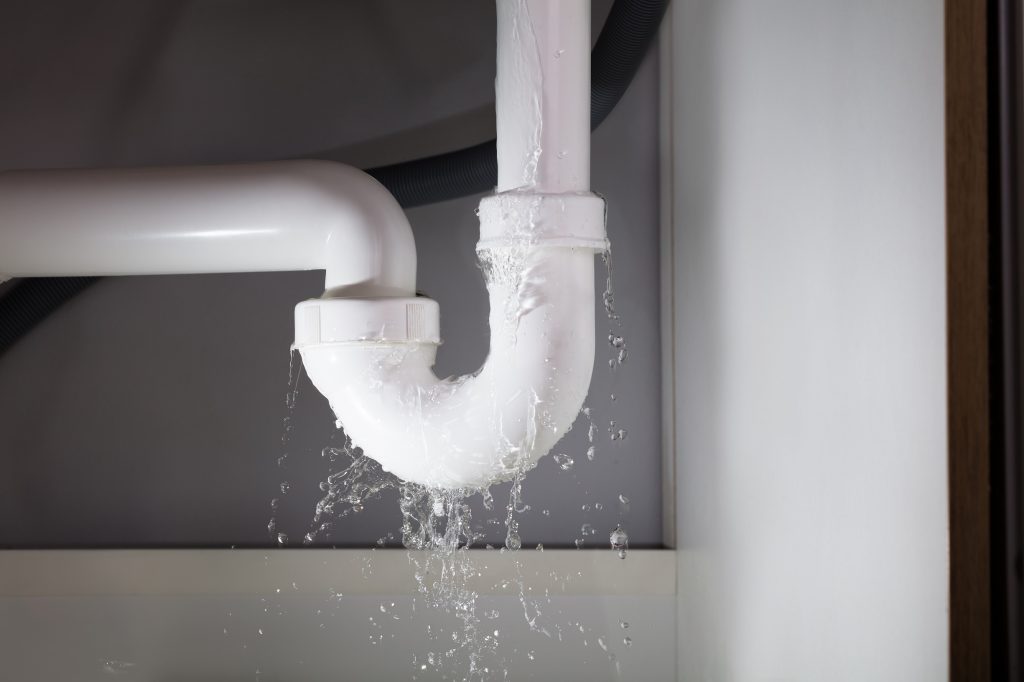 24/7 Plumbing Services for Commercial and Residential Customers
We offer first-class plumbing services in Nacogdoches County, Angelina County, Cherokee County, Shelby County, and parts of Rusk and San Augustine County and take great pride in ensuring that we do things right the first time around.
When you have a plumbing issue, we first assess the problem and find the best possible solution. We have the right equipment and tools that our plumbers are well-versed in using efficiently and effectively. That helps us fix or install anything quickly, without wasting time.
We cater to homeowners and businesses in and around Nacogdoches and offer them a wide array of plumbing services. Some of our plumbing services include the following:
Diagnosing and Repairing Leaks:
A leaking pipe can not only cause a spike in your water bill but it can result in flooding and subsequent water damage. Flooding and constant leaks can undermine the integrity of the structure. You can depend on us to find out the source of the leak and fix it efficiently and effectively.
Repairing Damaged Water Line:
If you notice a sudden increase in your water bill or you find discolored water coming out of the taps, get in touch with us right away. It is indicative of a damaged water line. This repair should be undertaken just by experienced and knowledgeable plumbers, and hence, we are well-placed to fix damaged water lines.
Repairing and Installing Water Heaters:
If you want to replace your old water heater or there is a problem with your water heater, you can count on us. We will understand your hot water needs and suggest the most appropriate water heater for you. You should leave any repair work to professional plumbers like us as an inexperienced or DIY repair could result in the water heater bursting and causing grievous injuries and property damage.
New Plumbing Fixture Installation:
Whether you are looking to install new plumbing fixtures or replace older ones, we are the right plumbing company in Nacogdoches and the surrounding areas. We can even recommend fixtures based on your water needs. Our plumbers are experienced and have the experience to install all kinds of fixtures. We can even install pipelines and maintain them in homes and commercial buildings. Our pipeline installation and maintenance services are extensively used in hospitals, schools, office buildings, restaurants and food outlets, and retail buildings. We are adept at installing garbage disposal systems, water filtration systems, and tankless and traditional water heaters.
Finding and Fixing Slab Leaks:
If you have pipes running under the foundation, they can burst or crack, resulting in a slab leak. Alternatively, you may find water seeping into your yard. This kind of leak requires knowledge and expertise to fix. Not all plumbers Lufkin TX will be able to help you. You can depend on us to provide seamless and effective slab leak repairs. We make sure that during the repair, we do not damage the foundation further. We have perfected this technique and are considered the go-to plumbing company in Nacogdoches and the neighboring towns and cities.
Installing Water Pressure Reducing Valve:
Homes and commercial buildings can face an issue of high pressure, which can damage pipes and appliances. Also, burst pipes can lead to property damage and result in high water bills. We are well aware of the different city and town plumbing codes and install a water pressure reducing valve that reduces the water pressure while complying with building codes.
Get in Touch With Us Today!
If you are looking for a local plumbing company in Nacogdoches and the neighboring areas, you can depend on us. We provide all kinds of plumbing installations and solutions so that you are stress-free. Whether you are looking for plumbing repair, maintenance, or installation, we are a perfect choice.
Our Nacogdoches plumbers are experienced, trained, and certified. We also make sure that our plumbers go for periodic on-site and off-site training to upgrade their knowledge and expertise. So, we are well-versed in modern-day plumbing requirements.
We are one of the most preferred plumbers in Nacogdoches as we focus on customer satisfaction. We believe in cultivating long-term relationships with our residential and commercial customers. Our services are cost-effective and you will never have to worry about hidden costs; we always give you a realistic estimate for any plumbing task and only after we receive a go-ahead from you, will we start the work. We do not give our customers nasty surprises when furnishing the bill after completing a project.
With so many plumbing companies claiming to be the best, it can be difficult to choose one. That is why many homeowners and business owners keep putting off minor plumbing issues until it explodes and becomes a major problem that requires immediate attention. Whether you are looking for plumbing installation or repair, choosing a reliable and licensed plumbing company is paramount.
Get in touch with us right away for all your plumbing Nacogdoches TX needs. We provide prompt and top-class service across Nacogdoches County, Angelina County, Cherokee County, Shelby County, Rusk County, and San Augustine County. You will love our professional method of working and will find our prices competitive. To find out more about our plumbing services or to meet your plumbing repair, maintenance, or installation needs, get in touch with us right away. You can contact us by phone for emergency plumbing services in Nacogdoches as well.